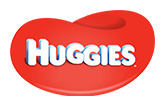 It's time we took care of the world's best caregiver!
When was the last time you hugged her to let her know, "I am there for you"?
A mom is a miracle woman, but sometimes, she too needs a caring hug.

A little help is the next best thing to a tight, cozy hug!
A new mum does so much. Let's give her a helping hand. Our 'Daddy Do'
videos tell you how a little help can make a mother's day.

It takes a village to raise a child
Introducing Huggies Limited Edition 'Diaper Duty' sample pack. Now change time will become diaper duty time for the family, giving moms a helping hand, one diaper at a time.
Request for your Diaper Duty pack now
Your sample Diaper Duty pack will be delivered to you in 20 days.
Success/Error Message Goes Here